Beautiful tasting areas have been realized on the second floor of the winery in the suggestive panoramic terraces with breathtaking views of the landscape around, to enhance the tasting experience.
In the panoramic terraces, open during the summer and completely closed and heated during the winter you can taste wine surrounded by woods, admiring marvelous panoramic views overlooking the hills around Trasimeno Lake and the town of Cortona.
In the spring and summer months the flowers of the rose garden, which boasts a remarkable collection of ancient varieties, are a gorgeous frame for the walk that leads, from the tasting room, to the old spring and onto the vineyards.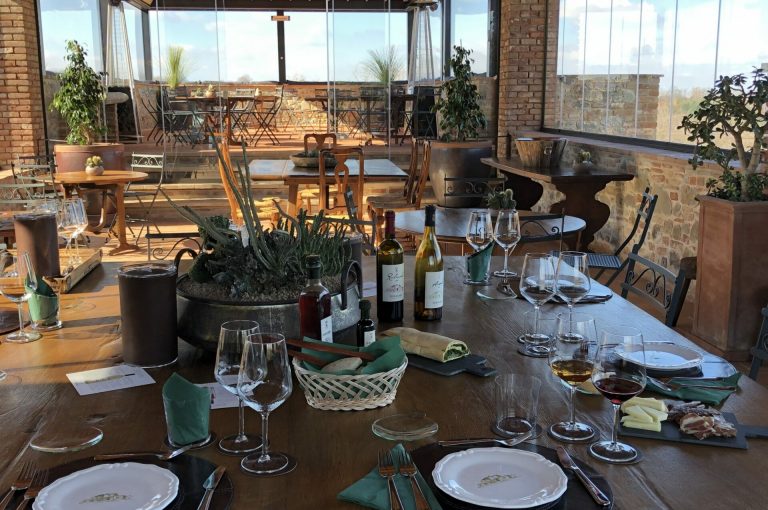 THE PERFECT MATCH
"TRADITIONAL CUISINE AND WINE"
Guided tour of the winery and tasting of a four course Menu paired with 6 wines and Olive Oil served on the panoramic terrace or in the private tasting room.
Reservation required.
Cost 50,00 € per person, seasonal menus.
5 Wine and olive oil tasting, reservation recommended,
Available Monday to Friday at the followings times
12:30 – 15:30 (am),
On Saturday from 12:00 (am)
Available on weekends only for groups of minimum 8 persons.
The Perfect Match experience includes a guided tour of the Winery, the Olive Mill and a walk in the Vineyards.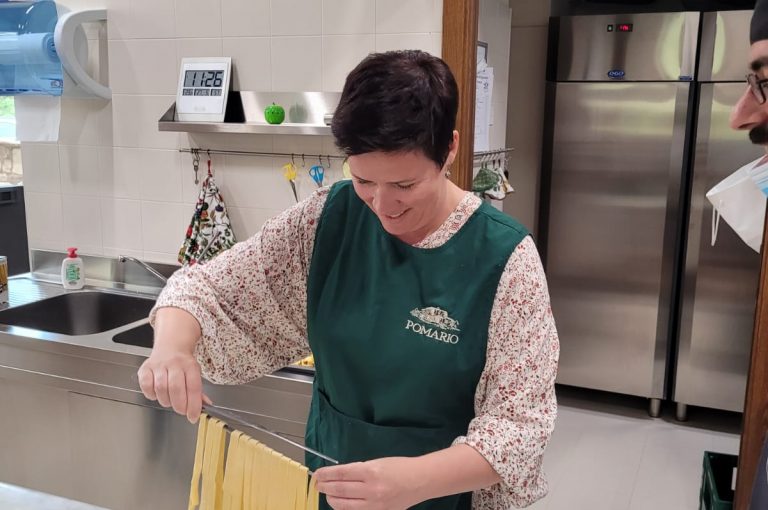 Cooking classes in the kitchen with our Chef is a unique experience!
Handmade pasta, Umbrian traditional recipes and fabulous cakes are prepared and tasted paired to all Pomario wines ( 5 Wines ).
Cooking classes start at 9,30 am and finish
with the lunch where all the dishes realized are tasted.
Cost 80.00 € / for person
Reservations required,
times and days to be agreed.
A guided tour of the Winery is included in the experience.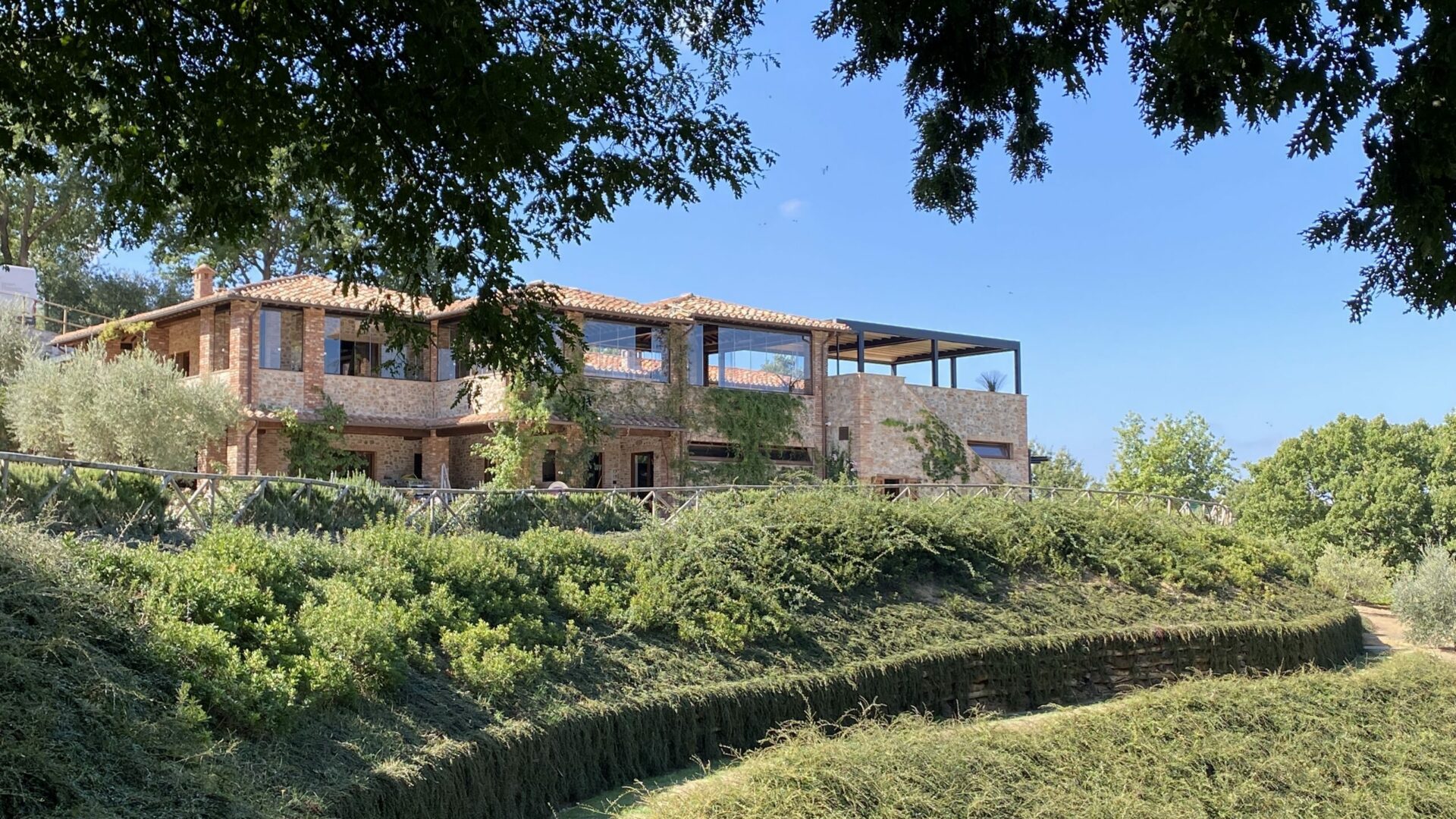 A light lunch with starters, first course and dessert in combination with our 6 wines.
Visit of the wine estate included.

Cost: 30,00 € per person.
Available Monday to Friday at the following times:
12,30 – 13,30. Available on weekends only for groups of minimum 8 persons.

Guests who are interested in learning more about our products are always welcome from Monday to Friday 9 am – 5:30 pm upon reservation only.
Guided tours of the winery, walks in the vineyards and the olive grove, and tastings are available during the weekend as well for groups upon reservation only.
Tours are available in Italian, English and in other languages upon request and subject to availability.
Loc. Pomario, 06066 Piegaro PG, Italy
+39 075 8358579
+39 347 0680626
We are currently by appointment only and tasting appointments
are limited to 90 minutes