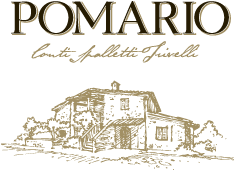 Pomario became part of our lives on a foggy October day of 2004.
At that time we were looking for a place that could be our future hideaway in Umbria but without any clear idea of what we were looking for.
After visiting several properties between Orvieto and Todi, we asked our real estate agent if we could see some old houses to refurbish.
After some thought he brought us to see a property for sale nearby Monteleone di Orvieto: a ruin with around 50 hectares of which 40 are of wood.
After taking the Fabro exit on the Highway, we arrived onto a steep road that led to Monteleone and from there, in less than five minutes, we came to a dirt road. After driving for a few hundred meters through the woods we found ourselves in the midst of an old Vineyard and olive trees.
We could barely see the house wrapped in fog and everything around it was invisible.
The unreal and peaceful silence confirmed we were in the right place. Going around the remains of the house, extremely rundown, but with its original structure still standing, I had the feeling of having known this house for years and now going back to it.
I was probably influenced by the extreme simplicity of its lines that reminded me of a drawing made by a child or just because I felt that my wife Susanna was having the same emotions as I was and that the house was waiting for us.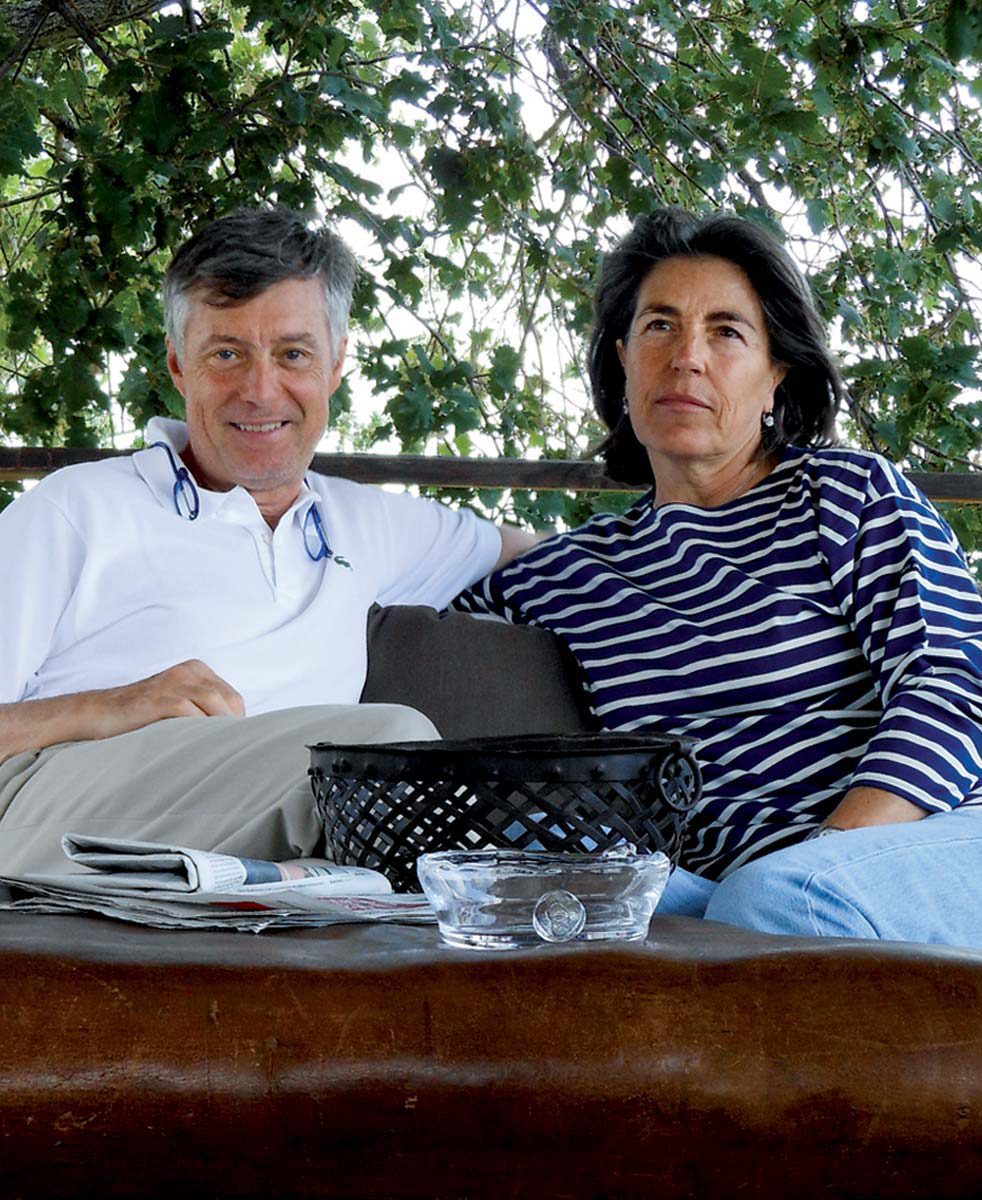 We decided to go visit it again when the weather was finer to see what surrounded Pomario. The sunny and breathtaking landscape convinced us that the journey back home had begun.
During the renovation of the house we also started taking care of the olive trees and the Vineyard. I still remember the intense excitement of the first oil collected from the oil mill. The old olive trees were brought back to life with massive pruning.
Then, thanks to my wife and with the assistance of the agronomist Federica De Santis and the winemaker Mary Ferrara, we decided to reorganize the old Vineyard with the ancient varieties of Sangiovese, Trebbiano and Malvasia.
We cloned the best vines to create the rooted cuttings with which to fill deficiencies of the old Vineyard. At the same time, using the same varieties, we planted two hectares of new Vineyard.
In 2010, finally, we ended the restyling with a small terraced Vineyard of 8000 sqm planting Riesling and Sauvignon Blanc grapes with the idea of producing Muffato, a sweet wine, a great passion of my wife Susanna.
While reading the book of Enzo Bianchi " Il Pane di Ieri", I took note of these beautiful words: "to plant a tree is a sign of great hope, but to plant a Vineyard is an even bigger sign since it takes years and years to enjoy the fruits. You need to sign an alliance with that land, stay there and work for a long time in pure loss" With this spirit, we are dedicating an important part of our present life and in return we are obtaining satisfaction, serenity and the joy of living.
Giangiacomo Spalletti Trivelli